WATCH ALL4 ABROAD OUTSIDE THE UK
"The service is not currently available in your area"
If you want to watch Channel 4's All4 when outside of the UK you will find that this is not ordinarily possible. When you are abroad British TV apps will not work and a message saying something along the lines of "The service is not currently available in your area".
BBC iPlayer & ITV Hub will also present you with a similar message if you try to watch them when outside of the United Kingdom then you will not pass go. For many years British people have been abroad and have tried to watch UK TV apps without success. Fortunately there is now a solution, the VPN.
A UK VPN installed and running on your devices will allow you to access and watch all UK TV apps such as BBC iPlayer, ITV Hub and Channel 4's All4 when outside of the United Kingdom with ease. If you are living in Australia, New Zealand, Canada, Spain, Dubai or any other of the main top expat locations, you will be wanting a slice of back home very now and then, this trick comes in handy then.
A VPN sends your internet traffic via a VPN server located in another country (in this instance the UK), and this process gives you a UK IP address instead of your foreign one. This means that any apps that you open up on your device, if it is geo locked then it will see that you are in the United Kingdom rather than in say Spain or Australia. This technology is very handy not only just for TV apps but gaming and poker apps also as well that are ordinarily geographically locked.
When you are using a VPN for unblocking UK TV apps you will be able to access the same content as you would when in the UK. This is a far better alternative to having to rely on local sources of entertainment that has been shipped in. This technology has been used regularly by Brits abroad for many years and although this usage has slowed down in recent years due to the advent of Netflix everywhere, is still widely used today.
British Television has been world renowned from the start as either the second best (after US TV content) or even the best (depending on who you ask). The 5 main terrestrial broadcasters have for decades pumped out loads of great home-grown content, here are a list of the top broadcasters (if you did not already know).
BBC iPlayer has been around since 2007 and the British Broadcasting Corporation itself has been around since 1922, almost a hundred years. This online streaming service is used by ten of millions of people in the UK daily and several million people via a VPN daily throughout the world. Recent studies showed that it is not actually Brits abroad that make up the vast majority of viewers, but in fact Chinese people wanting to learn English. If you want to watch Strictly Come Dancing, Doctor Who or Blue Planet, then this is the player for you.
ITV Hub (formerly ITV Player) is from Independent Television. This channel launched in 1955 and is Britain's first and main Independent Television broadcaster. It launched its player a year later than the BBC at the end of 2008 and has been a firm number 2 with Brits after iPlayer for viewing. If you are a fan of big ITV shows such as I'm a Celebrity Get Me Out Of Here, The Only Way Is Essex or Coronation Street, then ITV Hub is the go to for access. This player can also be accessed outside of the UK via a VPN.
All4 (former 4OD) is the online player from Channel 4 in the UK. Channel 4 has been around since 1982 and was launched by the Thatcher government at the time, to reflect the diversity of Britain. This channel may have adverts on it by is actually state owned and non profit making (technically). This means that some great diverse content has been turned out by the channel over the years as well as some great movies and comedies.
My5 (formerly Demand 5) is the on demand player from Channel 5 in the UK. This service may be one of the smaller catch-up services in the UK, but it has great content none the less. If you want to catch up on all of the Aussie soaps such as neighbours and home and away then this is the place to go.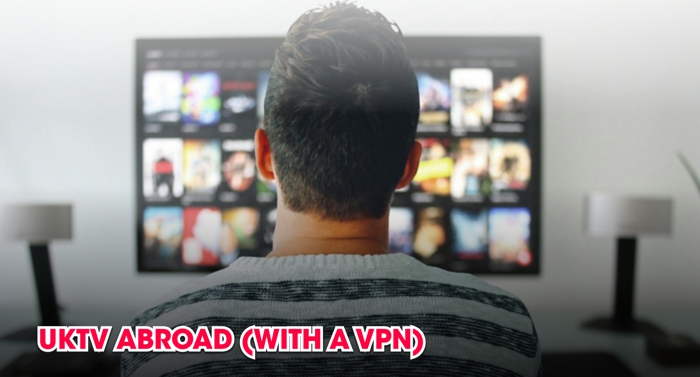 As well as the main terrestrial networks in the UK, there are other services such as UKTV, Sky & Virgin, Of course there is also as well Netflix and now Apple TV+. The choices are huge and if you can switch your IP address around when using a VPN then these choices can go with you wherever you are in the world.
If you would like to try our VPN service for 2 days (5 minute connection times). This will allow you just enough time to try out this technology for free, simply click free trial to begin.
NOTE: Using a VPN is not just enough now in 2019, you will also need to switch off your GPS location services on your device first in order for this to work, as it can still sniff out your location. This is easily done though however in the settings in your device. Install a VPN, switch it on to a UK server, disable GPS location services, switch your Apple or Android store over to the UK version and then download all of your favourite UK TV apps and start watching anywhere in the world.